Workshop 1
BUILDING A HEALTH ENHANCING PHYSICAL ACTIVITY SERVICE
Clinical trials show the positive effectiveness of several exercise programs on health, but the transference to feasible public health community programs requires further competencies and techniques. The European Network for the Promotion of Health-Enhancing Physical Activity (HEPA Europe) is a network of the WHO Regional Office for Europe working for better health through physical activity among all people in the WHO European Region, by strengthening and supporting efforts to increase participation and improve the conditions for healthy lifestyles. One major purpose is to develop, support, and disseminate effective strategies and multi-sectoral approaches in the promotion of health-enhancing physical activity. This workshop is willing to disseminate strategies to promote the exchange and alliances between the different stakeholders (scientists, policemakers and professionals, young scientists and technicians) to cooperate and assess how to build and evaluate a practical services to community. The purpose is to present, interacting with attenders, a pragmatic model and examples to develop and evaluate an exercise-based public health program that attenders could apply in their professional or research tasks.
Agenda:
Competencies of an international health promoter and general model to build the service

Selecting and reaching the target population

Monitoring and evaluation for different stakeholders and marketing

Using monitoring (fitness, health related quality of life) to implement better exercise protocols.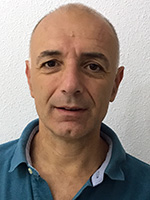 Dr. Narcis Gusi is Professor in Physical Activity and Health and head of the research group Physical Activity, Quality of Life and Health integrating members from university and health care system. He is PhD in physiology, MSc in health economics, Ms in sport psychology and Postgraduated in Applied Statistics. He is member of the Steering Committee of The European Network for the Promotion of Health-Enhancing Physical Activity (HEPA Europe) is a network of the WHO Regional Office for Europe, and member of Task Forces in EuroQol Foundation (Quality of Life and Health Economics) He has been temporal advisor of WHO in projects for socially disadvantaged and obesity. He participated in EU projects with Unit of Sports and DG Public Health for building capacities, inter-sectoral alliances and policies (PASEO, IMPALA, EUNAAPA, Senior Sport, Join In, PHAN), EuroQol Foundation projects (EQ-5D-Y, Population Studies, health economics valuation) and projects studying the effects of exercise on persons with diabetes neuropathy in health care setting. He has been scientific director of a Public Health Program linked to health care system named Exercise Looks After You attending more than 8000 elderly (diabetes, over-weighted and obesity, depression), 400 over-weighted children and disabled. He regularly publishes in peer-reviews journal with impact factor in public health, cost-effectiveness of programmes, obesity, aging, rheumatology, sport sciences and rehabilitation (h>18). At national level, he also leads epidemiological and applied projects in occupational health, caregivers of dementia and tele-health.
Workshop 2
MANAGING A COACHING STAFF OF SPECIALISTS
The question to be answered is why the job title of a head coach in the English Premier League is Manager and not head coach like in European basketball? How can Novak Djokovic have "two" head coaches or why do NBA teams have invented a job title like associate head coach? We will try to look into that topic looking into of sports with its specific needs but coming to a conclusion that European Basketball coaching staffs will need to transform to a bigger coaching staff of specialist and especially need to be trained in modern technological developments. In European Basketball we have a high intelligence on tactics but that needs to be enhanced with specialist knowledge and technological implementation of that expertise's. With the discussion we will try to get an answer of what it needs for European Basketball to set up a system in which the head coach would also be referred to as a Manager of a coaching staff of specialist.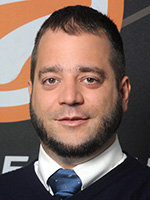 Goran Sasic has graduated from the coaching colleague in Belgrade and after that he specialized in scouting technologies and last but not least in Marketing and Communications. He works for Euroleague Basketball in the Basketball Operations department from 2010. During the first 5 seasons he administered the scouting server of Euroleague Basketball and logged many hundreds of games. He also organized the EBI Annual workshops head coaches, team captains and team scouts workshops. Since the year 2010 he is managing the EBI Master in Sports Management and Marketing. Before his time with Euroleague Basketball he worked as a coach, team manager and as a sports director.