Assoc. Prof. Marko Stojanovic, PhD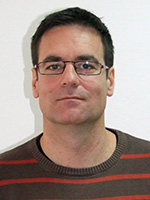 Bachelor and master degree (2000 and 2006, respectively) earned at Faculty of Sport and Physical Education, University of Novi Sad. PhD in exercise science (2008). Employed as associate professor at Faculty of Sport and Physical Education, University of Novi Sad. Courses teaching: exercise testing and prescription, basketball, strength and conditioning and research methods. More than 40 articles published in peer-reviewed journals oriented in sport science. Reviewer for several top rated journals in Biomedicine. Principal investigator in several projects funded by Provincial or National ministry of science. First research focus was highly determined with PhD thesis, thus maximizing performance in both competitive and recreational athletes was general research interest. More research interest was oriented toward health-related physical fitness and health issues in children. Latest research interest is oriented toward coach-driven research questions, primarily physiological testing of the high-performance athlete and impact of various dietary supplements on broad area of performance and health -related outcomes in both sedentary and physically active population. Bridging the gap between science and practice with active participation as sport scientist for several sports federations in country and abroad (Serbian Football Association, Serbian water polo Federation, Romanian basketball association etc). Eternally in love in basketball, in rare moments of free time enjoying walking around open basketball playgrounds in Novi Sad with daughter Tara.
Dr. Ines Varela-Silva, PhD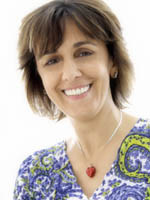 Dr. Ines Varela Silva is a Human Biologist with a keen interest in global health and wellbeing throughout the lifespan. Her areas of research include: Patterns of human growth and development as indicators of health and disease; The paradox of nutritional dual-burden (coexistence of under-and overweight) among groups in low-medium income countries, and among migrants; Energy balance, physical (in)activity and intergenerational components of health and disease. Her research has received funding from The Wenner-Gren Foundation, Santander Universities, Mexican Academy of Sciences, and The Bill & Melinda Gates Foundation. She is also the Director of The Maya Project, a Loughborough University social enterprise platform focused on the biosocial realities of the Maya in Mesoamerica. Dr. Varela-Silva is currently involved in research in the UK, Portugal, Mexico, Guatemala, USA, Ghana, and Nigeria. She is a Professional Member of the Human Biology Association, the Society for the Study of Human Biology. She is also a Fellow of the Higher Education Academy and a Fellow of the Royal Society for the Arts. Her professional website with a list of featured publications can be seen here http://www.lboro.ac.uk/departments/ssehs/staff/ines-varela-silva/
Prof. Ali Reza AMANI, PhD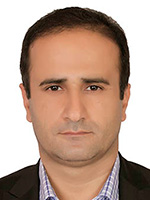 Professor Amani was born on March 23, 1976, in MahmoudAbad, Iran. He graduated high school in 1994 at age 19 and headed to the University of Kerman. In 1998 he graduated with a BS in Physical Education and Sport Science, and he took his master's a year later. Six years later, he moved to Kuala-lumpur, Malaysia and he started his Ph.D. at the University Putra Malaysia. In 2010 he completed his Ph.D. at University Putra Malaysia in exercise physiology where he studied resistance exercise and supplementation on athletic performance. He is an academic member in the Faculty of Sport Science at the Shomal University in Iran. He is a Dean of Sport Science Faculty since 2010. Professor Amani wrote several academic books and papers in sport science, sport conditioning, kinesiology and fitness. His research interest is sport conditioning and fitness. In recent years he has focused on power and strength conditioning. He was professional athletic in swimming and endurance running at national and university level. He is professional coach and instructor in Sports conditioning. He is Editor-in-Chief of International Journal of Applied Exercise Physiology (ISI indexed) which was started from 2011. He is also editorial board member of several national and international journal. He is also founder and president of Asian Exercise and Sport Science Association (AESA). He is a leader of several workshops in Designing Exercise Program.
Assoc. Prof. Mutlu TURKMEN, PhD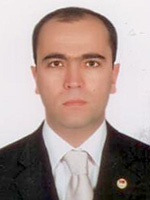 Professor Turkmen was born in Gumushane, Turkey in 1973. After graduating from English Language and Literature department in Hacettepe University (1997), he changed his specialty to sport sciences. First he had completed MA program in Sports Management in Sakarya University (2004), then received PhD degree in Physical Education and Sports department in Gazi University (2011). Professor Turkmen had been an instructor in foreign languages department from 1997 up to 2010 in Kirikkale University. Then, in 2010, he started in Bartin University Physical Education and Sport School as one of the founders. Since then he has been lecturing in the same school and also is in charge as the assistant director of the same school. He is primarily concentrated on subjects as sports management, sports history, sports philosophy, physical activity, wellness, etc. Professor Turkmen had been a successful athlete in Taekwondo for very long years, and also had successful positions in Badminton as a national level coach. Since 2005, he is in charge as deputy president of Turkish Bowls Bowling and Darts Federation. Besides, he is a board member of a series of international sport federations.
Prof., Dr. Robert C. Schneider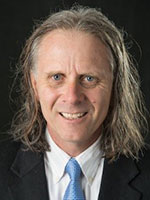 Dr. Robert C. Schneider is a professor of sport management, and the sport management program director at The College at Brockport, State University of New York (SUNY). Robert's research interests include sport and globalization, sport entrepreneurism, organizational sport leadership, and ethics of sport management, sport organizational politics, and sport organization employee motivation. Dr. Schneider is the sole author of two research-oriented textbooks: Ethics of Sport: Theory, Practice, and Application (2009), and Basketball for All Levels (2008) and is the co-editor of a third sport related textbook: Entrepreneurship and Small Businesses: A Balkan's Perspective (2013). He is the author or coauthor of over 80 peer-reviewed national or international academic journal articles, book chapters, or proceedings, and over 140 presentations worldwide, spanning across more than 20 countries. Dr. Schneider serves as a reviewer on 12 editorial boards including the International Journal of Sport Management, Sport Management Education Journal, and the Sport Management International Journal Choregia. In 2010 Dr. Schneider received the highest scholarship award granted from the State University of New York (SUNY) system: The Chancellor's Award For Excellence In Scholarship/Creative Activity.